I like to make bandanas like these for this guy: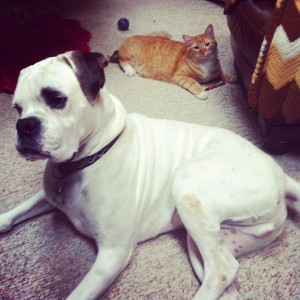 They are really quick and easy, not to mention they will add a heck of a lot of flair to your dog. Or your own head, thats cool too.
Supplies needed:
1.) Fabric quarter
*I use fabric quarters for bandanas because they are the perfect size and cost about $1
2.) Basic sewing supplies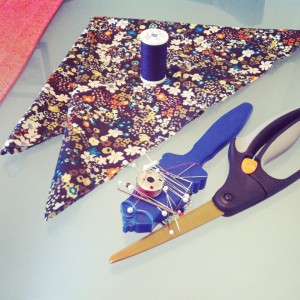 Step 1 
Fold and then iron the raw edges of the fabric quarter in about 1/4 inch.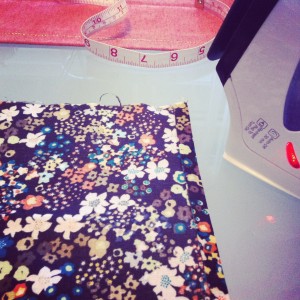 Do this on all 4 sides.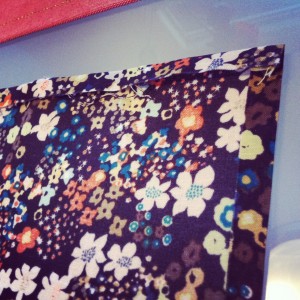 Step 2
Fold it in half making a triangle and pin it together.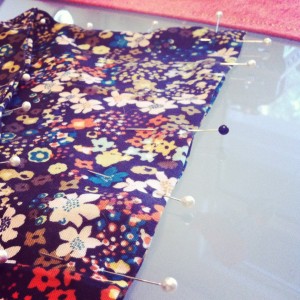 *I like to keep the pins close together to make sure it stays together during sewing.  I also like to put two pins  
           where the points come together, again so it will stay together while sewing.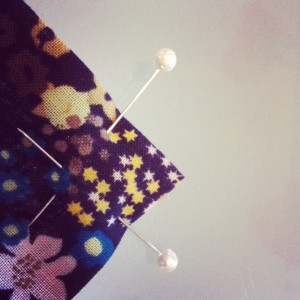 Step 3 
Once it is pinned you are ready to sew.  If you are using a fabric quarter I recommend doing a test stitch on a similar fabric.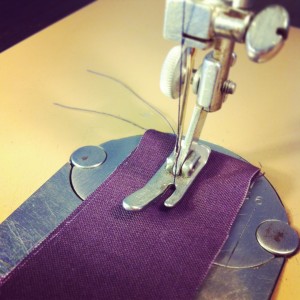 Once you have tested your stitch you are ready to sew the bandana. Do one straight stitch along the edge of the fabric.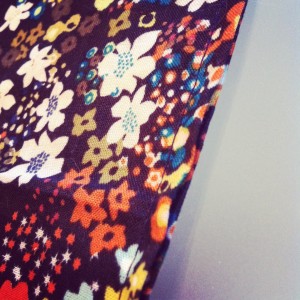 Aaannnd your done.