I have some sort of brain malfunction when it comes to buying patterned fabric. I buy them and then I stop liking them.  I still really liked this one, but I wanted the white to be an off white rather than a start white. So I decided to use a small amount of Rit liquid tan dye to make the start white a little less so.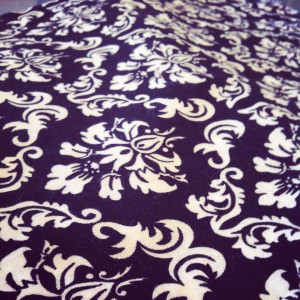 Supplies needed:
1.) Rit dye
2.) Fabric to dye
3.) Washer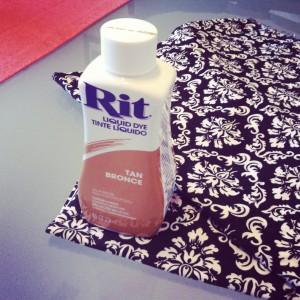 Step 1
Wet fabric and put it into the washer (with the hottest water possible), and add your dye.  The amount of dye you add will depend  on how rich you want the color to be.  I did not use much because I just wanted a little bit of color.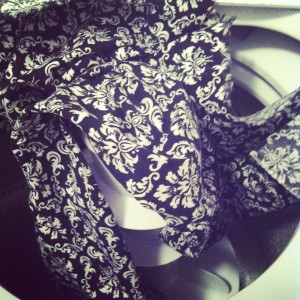 Step 2 
Let the washer run through the cycle.  Usually I'd let it sit for a while, but for this I just let it run through and then I ran it through a second rinse cycle.
Step 3 
Dry the fabric, either flat or in the dryer, and in the words of Kristin Cavallari circa 2004 'its dunzo'.