So I don't know about you, but I am creepishly obsessed with throw pillows. I have a certifiable problem. However I am a cheep skate, and in case you didn't know throw pillows and cheep skatieness do not go together. No need to worry, see cheap pillow directions, with no need for a zipper.
Supplies Needed:
1.) A pillow shell. This is the one I used
2.) Base fabric, lace to cover
3.) Basic sewing supplies
4.) A pet that will jump in and try to foil your plans.  Meet Simon Katz, enjoying the base fabric.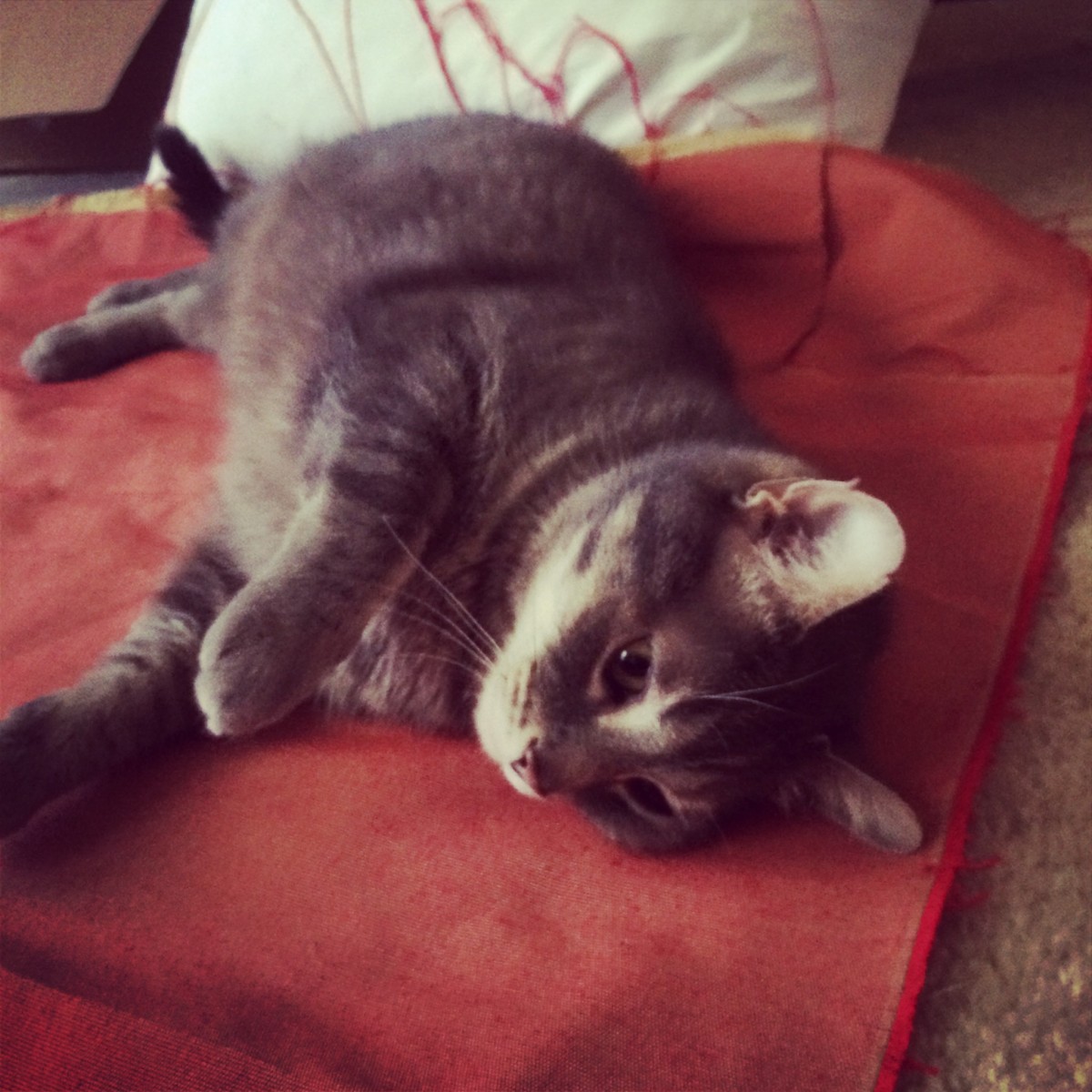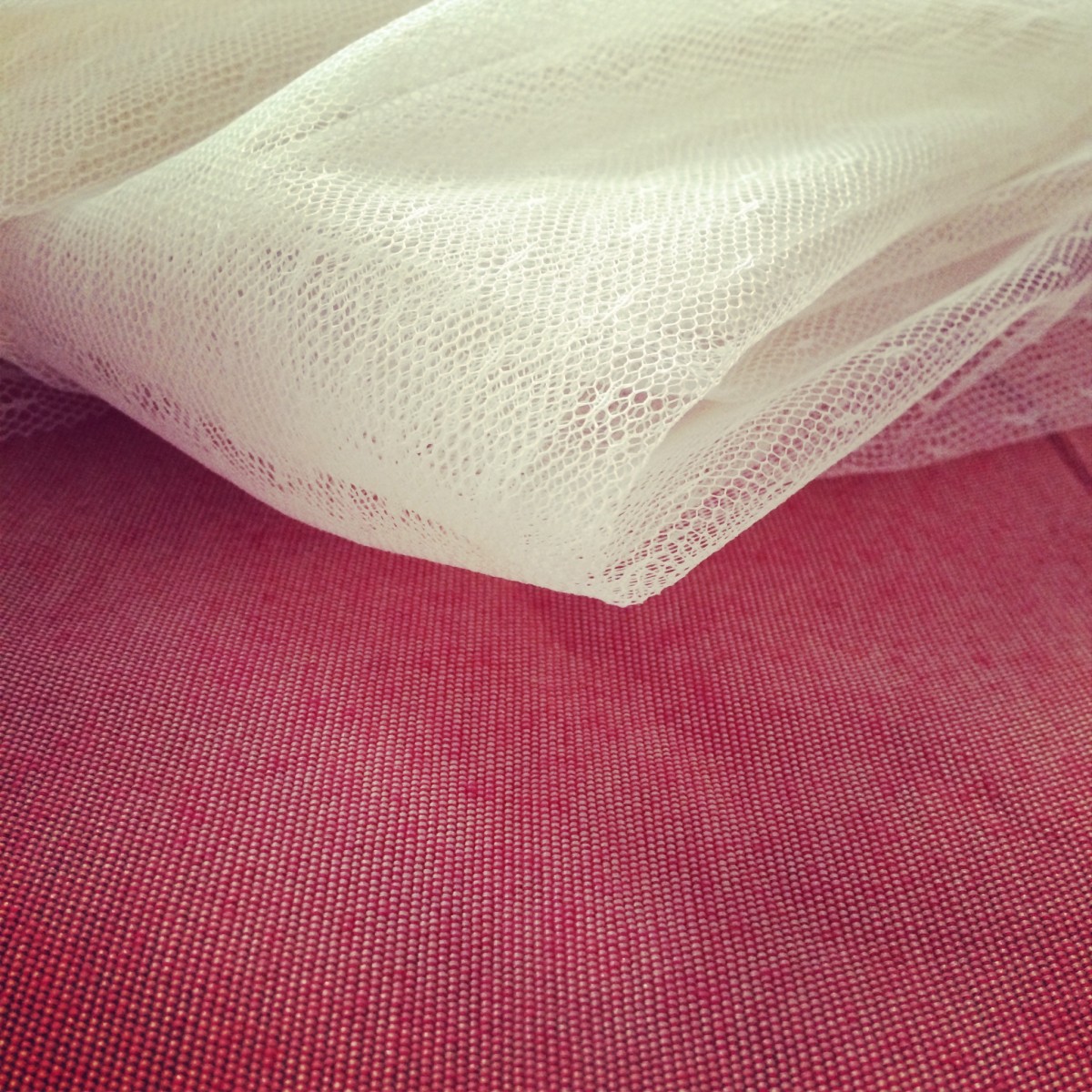 Step 1.) Both fabrics I used were things I had lying around, so I am not exactly sure how much I used, and it will vary from pillow to pillow, 20×20 is a common size.  This pillow however is 16×24.  I wanted this to go quickly so I just laid down my base pillow and cut pieces out around it.  You will need 3 pieces of your base fabric, 1 for the front and two pieces that will create the back of the pillow.  You will also need at least one piece of lace to cover the front, but feel free to get creative and use as many as you want.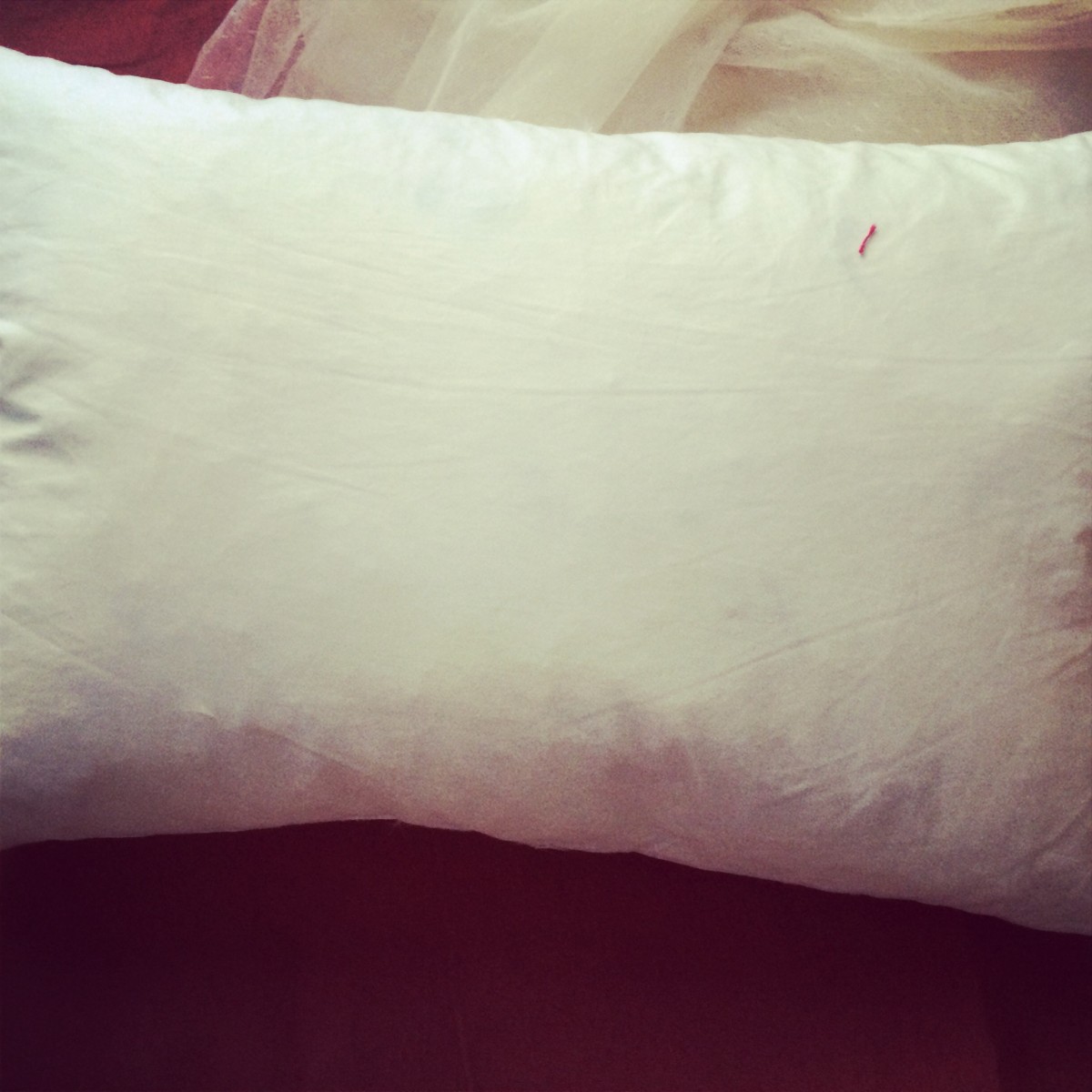 Cut the front piece to be about 3/4″ larger than your pillow.  Cut One back piece about 4″ longer than your pillow, you will cut this piece in half, and they will overlap one another and create the back of the pillow.
Step 2.) Once the pieces are all cut you are ready to hem the two back pieces. As always before you pin iron the pieces over so it makes the sewing process easier.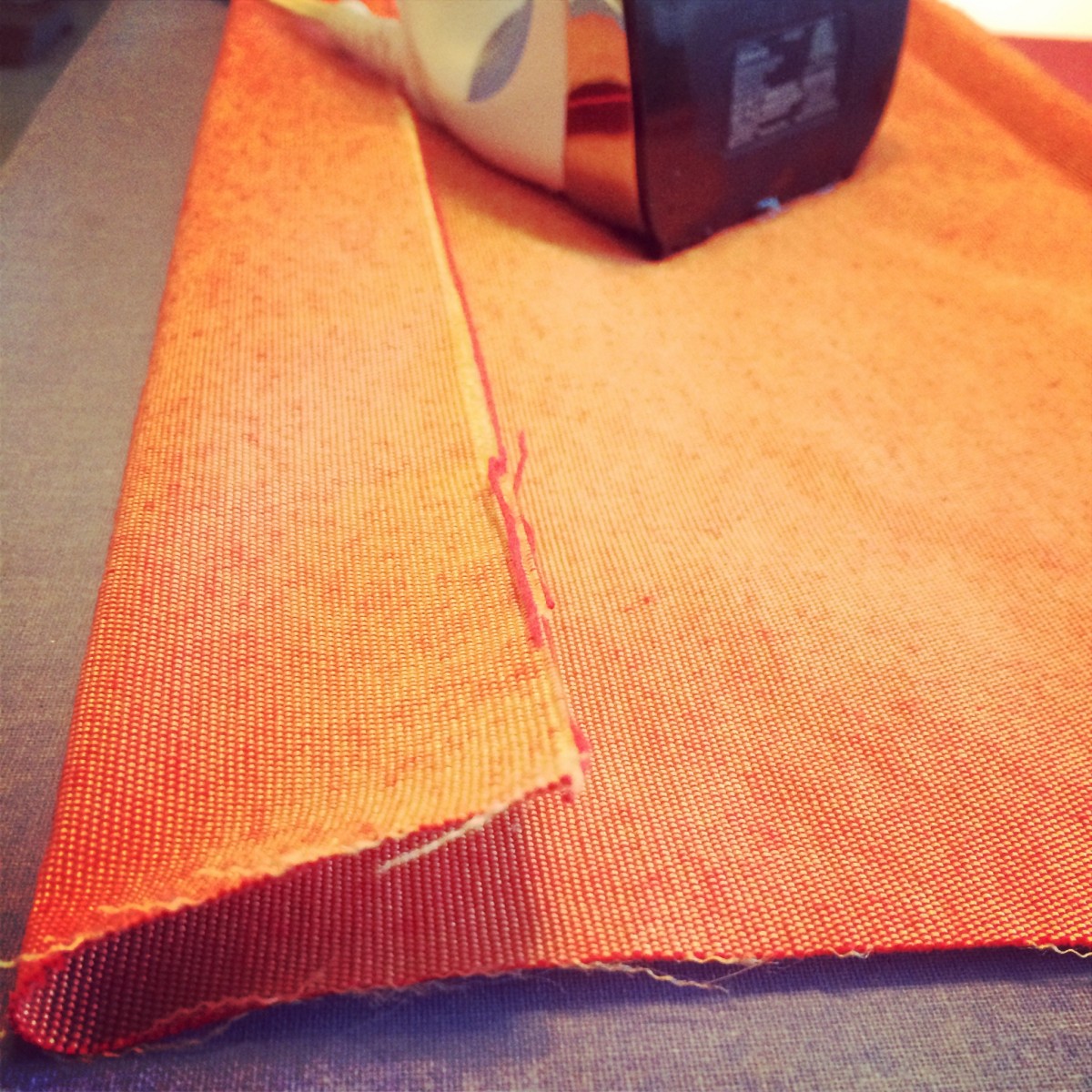 Fold the raw edge in one more time to make your hemline clean.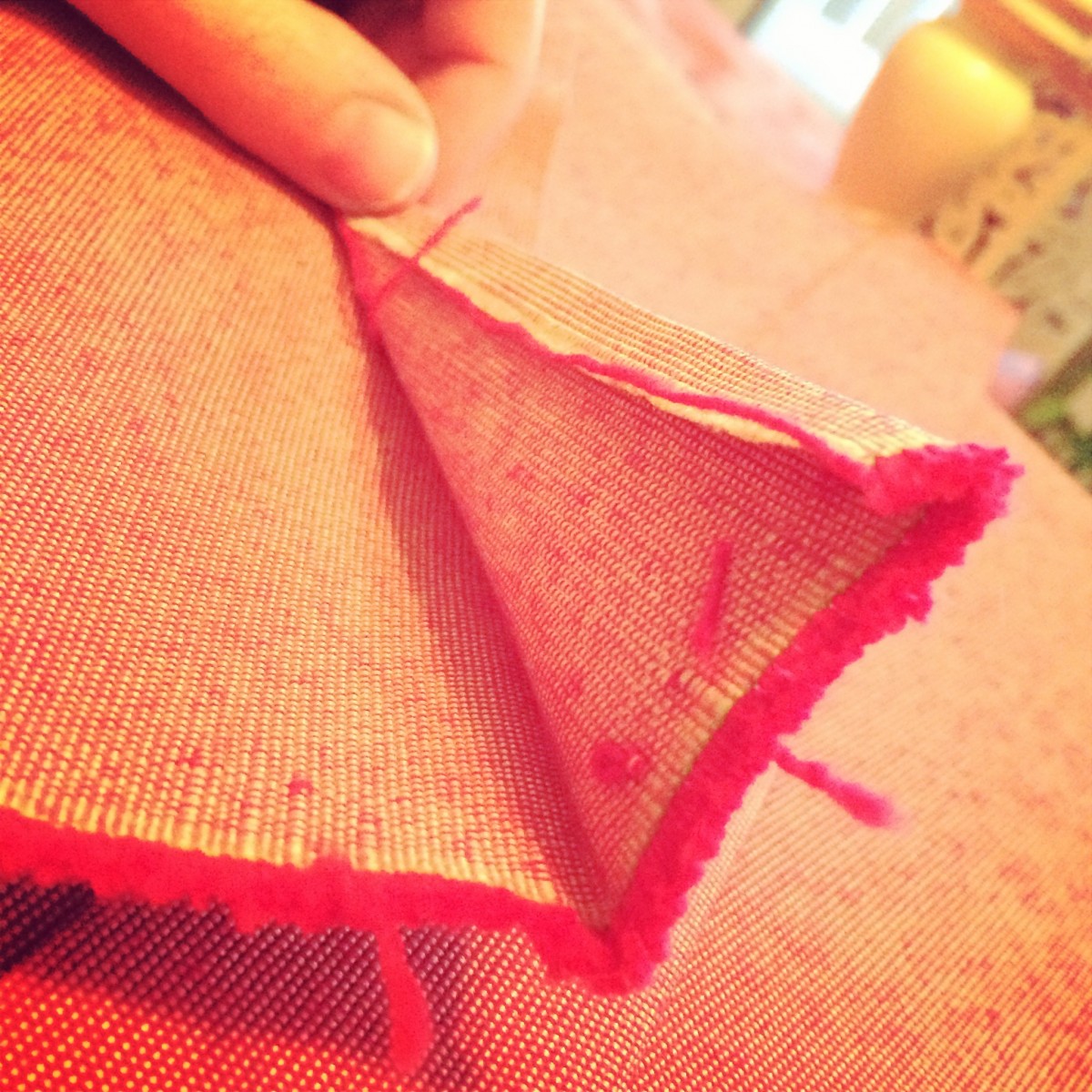 Woot. Now you are ready to sew the hems for the back pieces. Run one straight stitch across and make sure to do a back-stitch at the beginning and end of each stitch.
Step 3.) Almooosttt..thhheere.  Seriously though only like 1.2 more semi complicated steps to finishing up! Jk, kinda.
Make final lace-cisions (lace decisions). Once you've chosen how big you want your lace patch to be you are ready to put RIGHT sides together, this means put the sides you will see together.
Pin that shiz, and get to sewing one big 'ol square. Do one straight stitch all the way around and then go over the edge with a zig zag stitch, and you're done.
Now! Go be free, sit with your throw pillow, but don't actually ever touch it, you might mush it! And god forbid your significant other (or cat, nobody's judging here) drool on it while sleeping.