I have done this pattern once before, and it is a quick well fitted sweater for dogs. It is common and it can be found at most Joann Fabrics stores or here.  This time around I made the 'large' size and it called for 1 1/4 yards.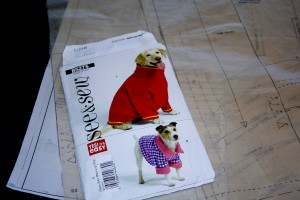 Supplied needed
1.) Fabric, amount will vary depending on size ( I used fleece)
2.) Basic sewing supplies
Sidebar – I'm making the sweater for this guy: Sir (Winston Churchill) our family dog.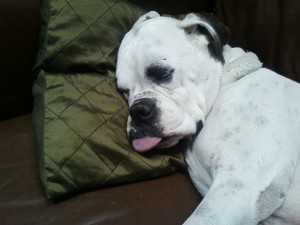 But actually for this guy's birthday: my dad is turning 52(!) on February 13. Luckily he's retained his youthful looks (his words not mine).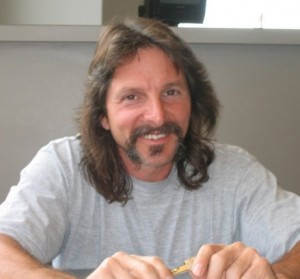 This is a relatively fast project, from beginning to end it took me about two hours.  I have done this pattern twice before, the first time my grandmother helped me and the second time was about a year ago, so it has been a while.  I distinctly remember the last time I did this having an issue understanding the directions when it came to the neck.  I assumed that I would easily remember how to do it this time around. False. I completely forgot. I actually skipped the step and did the sleeves first.  Skipping it did the trick.  For some reason the image on the directions confused me, but when I ignored the image and focused on the directions it was clear.
Honestly I found this easier to do than the infinity scarf.  The fleece is better to work with and it holds needles better than the jersey knit.  The most difficult part of this was actually cutting the pattern out, and it is actually more tedious than difficult.  There are only 4 pattern pieces required though so that made the tedium less intense.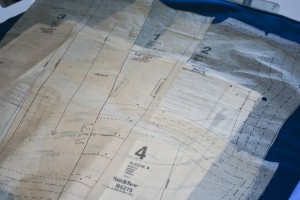 An important detail of this, and all patterns, is notching.  The notches on the sleeves for this pattern are very specific and if the notches do not match up correctly things will not match us as it is supposed to. I learned this the hard way and I actually sewed one of the hems on the sleeves wrong and I just cut out a new piece to save time.  However I was lucky that I had enough material to do so.
All in all this is a great pattern and I will continue to use it in the future because it is so easy and it looks good when it is on. The finished product does not look that awesome because it is just laying on my dining room table (aka Ribbons & Stitches world headquarters main desk) but I'll update this post with a picture of Sir wearing it and it will look awesome +1!