Ok ok, I know, I know.  I already did a tutorial for a hot/cold pack but i stumbled across my Toms flag in my fabric box and I thought it would make a great (EASY) cold pack.  It can only be a cold pack because it has metal rivets and it cannot go into the microwave unless you remove the rivets.  Aaaannnyway.
Supplies Needed:
1.) Basic sewing supplies
2.) Toms Flag
3.) 2lb bag of (high fiber) pinto bean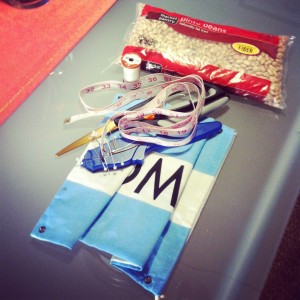 Step 1.) Add your beans. This is seriously the easiest thing ever you're almost done.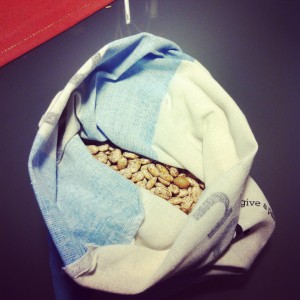 Step 2.) Pin the opening together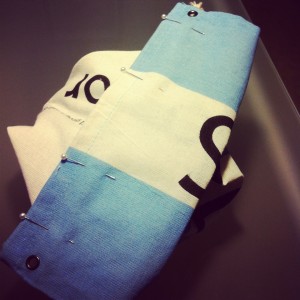 Step 3.) Sew a straight line along the opening.  I went along with the stitch that was in place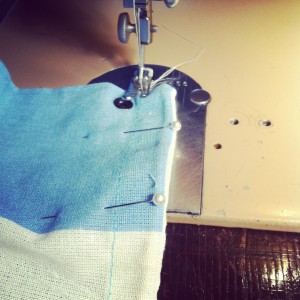 Le Done.