I bought this chair for $20 at Urban Outfitters and I have had a few fabrics on it over the course of my ownership. It can be done on most any thrift store find chair, I have done it on a few and it is generally pretty easy if you have the right tools.
Supplies needed:
1.) Fabric, amount will vary based on seat size
2.) Staple gun
*You can buy one at the hardware store for about $20, if you don't want to buy one hit up your      
            dad/friends/girlfriend/boyfriend etc
3.) Staples, I am using 5/16″ they come in varying sizes
4.) Screw driver (probably a phillips head)
5.) Cool ass chair
6.) Cat/furry pet to occupy chair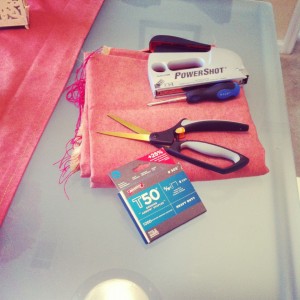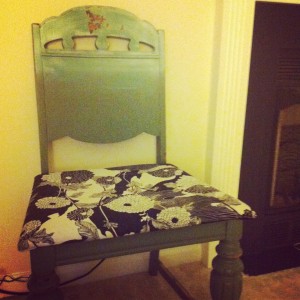 Step 1.) 
Use a screw driver to remove the seat from the chair, and then remove the existing fabric from the chair.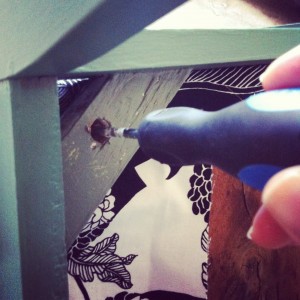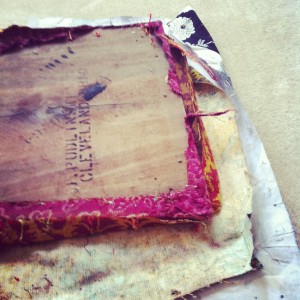 Step 2.)
Measure the seat and cut your fabric to fit. As you can see in the picture I just went ahead and free balled that sh*t, but by all means measure and be confident in your cuts.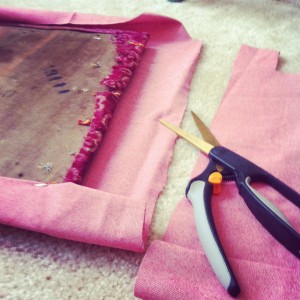 Step 3.)
Fold the fabric over so the rough edge is not showing.  Staple the right side, keep the staples about 1 inch apart
Pull the fabric taught and staple the left side, again, about 1-2 inches apart, its not an exact science, its an EASY upholster.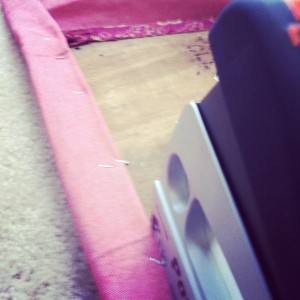 Step 4.) 
Fold the corners neatly and put one staple to keep the corner tight, as you do a corner staple the following line tightly.
*As you can see there are some wrinkles (I like to put a twang on it and call them wrankles) in the fabric.  This    
            is because I kept pulling it tighter, but it is not really a big deal because you wont be able to see it.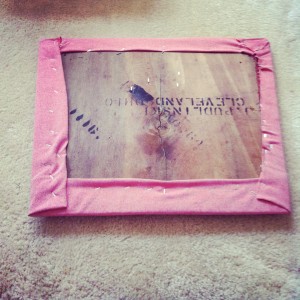 Step 5.) 
You can now re-attach the seat to the chair and you are done. Woot woot. I also painted the chair, which was stupid-easy, I did not prime it or anything I just bought a paint sample can and painted away (with a foam roller). So don't be afraid to be adventurous.